Power Engineering Training Material



Power Engineering Training


Why Get Certified?
Print and Online learning materials for ALL levels of the profession
Arnold and Associates is a Distributor for Power Engineering Training Systems learning materials for the Southeast United<![if !vml]>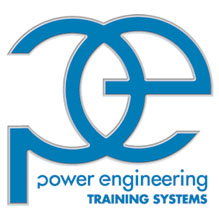 <![endif]> States.

Power Engineering Training Systems learning materials are available in textbook format for instructor-led delivery or self-study, and in an online learning framework. Online learning supports the textbooks with video, animations, interactive learning activities, and self-assessment quizzes - all developed to assist learners with specific concepts, by certified Power Engineers with formal instructional experience.

About Power Engineering Training Systems
Power Engineering Training Systems learning materials are produced by PanGlobal Training Systems, an education publisher originally formed as a joint venture between 3 large not-for-profit Technical Institutes. The mandate was to revise and update the learning materials available to the profession while addressing licensing/certification examination requirements across North America. Power Engineering Training Systems materials are the only sole-source learning material approved by both the National Institute for the Uniform Licensing of Power Engineers and the Canadian Association of Chief Inspectors.

Technical content is authored by certified Power Engineers, has been through an instructional design process under ISO 9001, and then is technically validated by other certified Power Engineers as well as representatives of the Regulatory and Examiner community... prior to publication. This rigorous process ensures that learners receive a uniform, quality curriculum product that accommodates the varied needs of an international audience.
Training Manuals
Purchase the Training Manual we developed and use in our Power Engineering Seminars to prepare candidates to sit for the NIULPE, Inc. exams! See the Listing and Pricing Information.